12 Brides of Summer Collection #2
is a three novella collection in one book. Each story has a summer setting. All the stories can stand on their own and they are quick reads.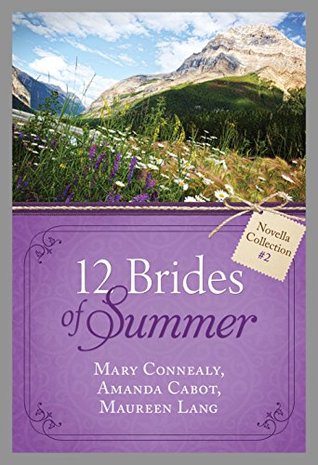 A Bride Rides Herd
by Mary Connealy has ties to previous book families - Belle and Silas from
The Husband Tree
. The bride is not Belle, it is her daughter Betsy. I love Connealy stories! They humorous and heartwarming. I always feel they are too short. This story was way too short for my liking! It also made me want to re-read all her previous stories, too!
Time Period: Montana
Location: 1894
The Fourth of July Bride
by Amanda Cabot writes a story about a fictitious proposal that turns into a real proposal of marriage. I think that theme is fun to read about and enjoy for a quick read.
Time Period: 1886
Location: Cheyenne, Wyoming Territory, USA
The Summer Harvest Bride
by Maureen Lang features a gal who needs to decide between two very different men. One is a traveler who comes to town and captures her attention, while the other is one that has grown up and plans to stay in their town. This novella also weaves in a mystery as well as a town building project of a mill.
Time Period: 1851
Location: Finchville, Illinois, USA
Reviewed from a NetGalley copy. Thank you, Shiloh Run Studios and Barbour Publishing!