I'm mad for
Madly
, speechless for
Soundless
, and leery of
A Thousand Nights
.
Madly by Amy Alward is the first book of in the new series, Potion. It was a mix between modern living and fairy tale themes. A magic potion goes horribly wrong and the kingdom announces a hunt for the cure. It's a race against time and ingredients. Will synthetics work or are all natural items only work? Can hunters work together or will their tear each other apart?
What a great adventure! The mix of old and new was fascinating. The alchemist details of different ingredients all over the text were delightful to uncover. Friendship and family ties are tested. I cannot wait for the next book in the series!
---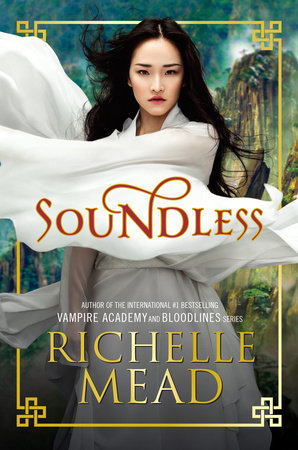 Soundless by Michelle Mead is a standalone novel. An entire village is deaf. They communicate by sign language and painted news. Years have passed by and now the people are slowly loosing their sight as well. Something needs to change or everyone will be lost. Unexpectedly, Fei begins to hear. With a new sense, she can save her town!
I thought this story was fascinating. I loved the descriptions of sound. It's something I've never thought about describing sounds beyond the sound my car is making or the occasional "did you hear that?" I also liked the quickness of the book. It's a shorter story than the usual YA novel and it's was refreshing to read something in a couple hours.
---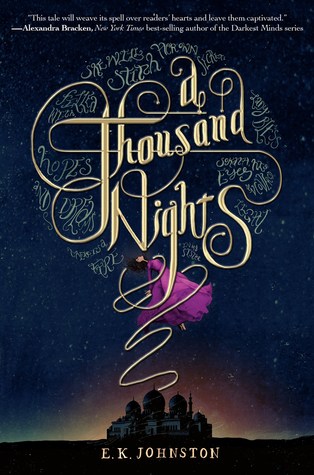 A Thousand Nights by E. K. Johnston is a new twist on the title of an old tale A Thousand and One Nights. The king continues to seek a wife because he's killed 300 of them. There is something inside of him that has taken over. A sister takes a stand when the king comes to her village. She wants to save her sister from such a terrible and brief life.
This was an okay story for me. The thing living inside the king is a demon that tortures him and feeds off his people and his past wives. There is an energy from his new wife that battles him and gives strength to his people. It's a battle of good over evil, smallgods and demons.