I briefly read the back cover of
River to Redemption
by
Ann H. Gabhart
which reads,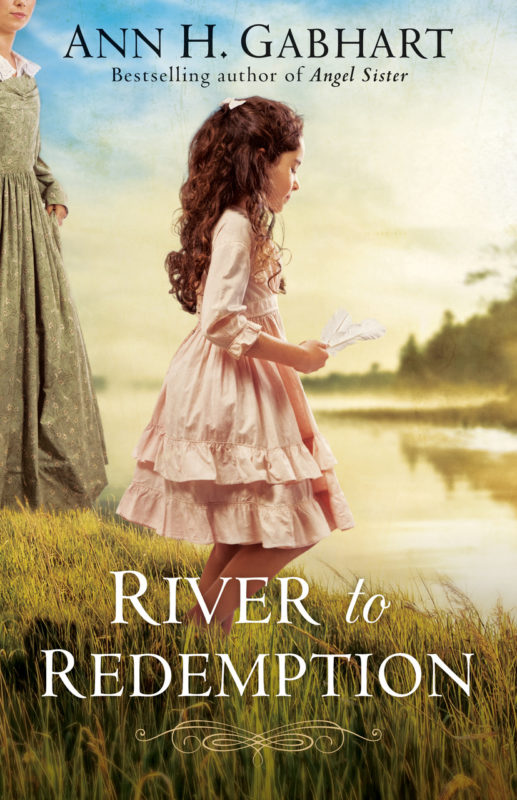 "Orphaned in the cholera epidemic of 1833, Adria Starr was cared for by a slave Louis, a man who passed up the opportunity to escape his bondage and instead tended to the sick and buried the dead. A man who, twelve years later, is being sold by his owners despite his heroic actions.
Now nineteen, Adria has never forgotten what Louis did for her. She's determined to find a way to buy Louis's freedom. But in 1840's Kentucky, she'll need all of the courage and strength she possesses - and more."
I clamped onto the word orphan at the beginning and thought to myself, "Hey! It's another orphan train book!" I just finished
Together Forever
by Jody Hedlund (Book 02, Orphan Train) so I guessed that this would be another author writing about orphan trains. Needless to say, I was surprised the entire time I was reading! Sometimes, it's good to not know the synopsis of a book and just dive right into it.
It was a heavy book in the way of overcoming grief and finding your path in life. Cholera took a toll on hundreds of thousands of people and Gabhart shared a small snippet of time with the reader. It was fascinating to find out that she took two historical people -
Louis and Matilda
- and shared a story about them. It was beautiful to read about deep and unshakable faith as well as faith that was clouded by hurt and grief. They did what needed to be done and the Lord would take care of the rest. It was a reassuring read.
This is a standalone title, but I'm hopeful for a sequel about Adria Starr. We'll see what the future holds!
Time Period: 1833
Location: Springfield, Kentucky, USA
Reviewed from a library copy.
Title: River to Redemption
Author: Ann H. Gabhart
Publisher:
Revell
Release Date: July 3, 2018
ISBN: 9780800723644