The Ladies of Ivy Cottage
is the second installment in Julie Klassen's series Tales from Ivy Hill. If you are picking up this book before reading book one,
The Innkeeper of Ivy Hill
, I would recommend setting it down and getting your hands on the first installment. The story's focus shifts from the The Bell Inn to Ivy Cottage. The characters of Ivy Hill appear in both books and it's a story worth savoring.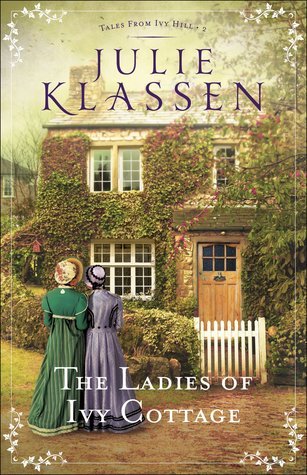 I took my time reading this book. I didn't want it to end and I wanted to follow all the characters and their lives in the book. The characters from book one appear in book two with new people arriving in Ivy Hill. Perhaps not new the town, but new to the main characters in the story. Mysteries arrive with some being solved and others remaining unsolved. Klassen kept the feel of an excellent BBC or PBS television show well. Every chapter felt like an episode. I want to re-read this book all ready and I cannot wait for book three,
The Bride of Ivy Green
, which is coming out in December 2018.
For additional information about the series, Tales from Ivy Hill, visit the
website
.
Time Period: 18oo's
Location: Ivy Hill, England
Reviewed from an author gift copy. Thank you, Julie Klassen!!
Title: The Ladies of Ivy Cottage
Series: Book 2, Tales from Ivy Hill
Author: Julie Klassen
Release Date: December 5, 2017
ISBN: 9780764218156